May 4th is a fan generated day to celebrate Star Wars culture and honor the great Star Wars saga, where the day transforms just another spot on the calendar into the Jedi greeting, "May the Force be with you." Today, we take a moment to enjoy the George Lucas-spawned space movie series because it is fun and who didn't enjoy watching the kid from the backwaters of the galaxy overcome adversity and imperialistic bullies to make good with the help of the friends he made along the way. Some may be watching all the movies from start to finish, others will be adorned inStar Wars inspired outfits making a few bad Star Wars jokes… how are you celebrating Star Wars Day?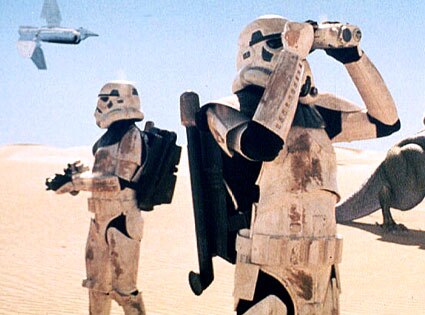 Taking a look at the amazing battles witnessed in all the Star Wars, one can only think – what organization! Between the array of storm troopers fulfilling different duties, the droids, the humans, the jedis and all the other characters along the way, each attack and battle required precision and organization. Wouldn't a great scheduler and management application have really helped?
Humanity's integrated workforce management software would have been great for the Empire (or the Rebel Alliance).  Darth Vader definitely needed something to keep his troopers in line.  With Humanity, he would have been able to create conflict-free, seamless schedules and communicated them efficiently to his storm troopers to make sure nothing fell through the cracks. To make things run even more smoothly, he could have assigned them to specific locations and positions across the galaxy. Though vacation time for the storm troopers was strictly out of the question, if they did have the opportunity, they could have easily asked for some time off. The Jedi could have made use of the new training module to keep Luke Skywalker up to date on all knight procedures.
Unfortunately, Darth and Luke had to go without Humanity, but that doesn't mean you should too. From staff (or storm trooper) scheduling, to general business management, to payroll processing and everything in between, we've got the 'Force'!
Happy Star Wars Day & Happy Scheduling!
Say Goodbye to Spreadsheets, Say Hello to Humanity
See why more than 40,000 workplaces around the world use Humanity to streamline and optimize their staff scheduling and communication processes.
Start My Free Trial
"I can't physically be at all six of my stores all the time, but Humanity is so efficient and convenient that I can easily manage all my locations from literally anywhere."
Troy Pugueda, Operations Manager