March Madness is my favorite time of year: The David vs Goliath matchups, the Florida Gulf Coasts of the world and the buzzer beaters that deliver the thrill of victory or the agony of defeat. Chaos defined as far as I'm concerned. The emotions are high and the stress is palpable.
Speaking of which, anyone that is involved or invested, whether emotionally or physically, in NCAA March Madness knows that it can be a cardiac bomb! Jimmy V and the Cardiac Kids anyone?
To be perfectly honest though, the referees take the brunt of it. Rabid fans, angry coaches, angry bloggers, flagrant 1's and 2's, charges and blocking fouls are just the tip of the iceberg. The truth of the matter is that the chaos starts long before the opening tip. According to a recent Yahoo article, scheduling  these referees is a logistical nightmare and the refs end up working much too hard, and for not a whole lot [source].
These zebras have to stretch their necks for every morsel they can get their hooves on.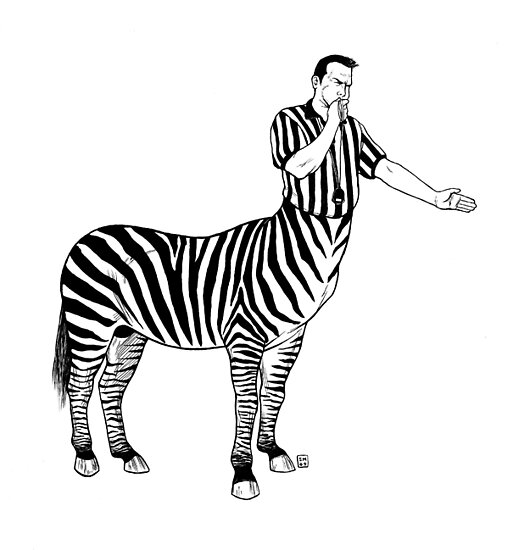 The NCAA tournament refs (whom we assume should be the best) actually make less during March Madness than they do during the regular season, all on top of no health benefits nor pensions. With the average workload of 52 games per year, you can imagine this might be particularly draining, all the while working in an environment where people hate you.
The only rule to keep these guys sane is a 24 hour rule. The NCAA does not allow a referee to work within 24 hours of their most recent game. Well, Humanity can help you with that:
I just wish CBS would rehire Gus Johnson. We'll do a shift trade with Reggie Miller. Need convincing?
Say Goodbye to Spreadsheets, Say Hello to Humanity
See why more than 40,000 workplaces around the world use Humanity to streamline and optimize their staff scheduling and communication processes.
Start My Free Trial
"I can't physically be at all six of my stores all the time, but Humanity is so efficient and convenient that I can easily manage all my locations from literally anywhere."
Troy Pugueda, Operations Manager